Growing business with China
Our Team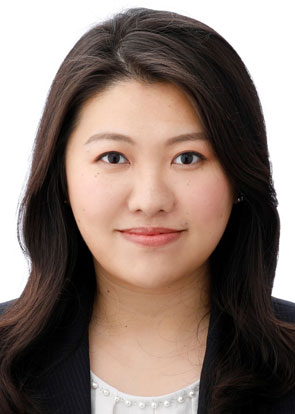 Seii Kyo

Location: Japan I PKF Shiodome
Tel: +81 3 6228 4125
Email: seii.kyo@pkfsp.com
Professional Experience
Seii is the Head of CEO office and a key member of PKF Shiodome's China Desk.
Seii speaks native Mandarin, Japanese, and fluent English. After graduating college, Seii joined KPMG LLP in Columbus, Ohio where she was engaged in statutory audits that were geared towards Japanese companies in the US automotive industry.
In 2016, she was transferred to the Advisory Department of KPMG AZSA LLC in Tokyo, Japan, where she was involved with USGAAP/IFRS implementation projects, and internal control service for Chinese subsidiaries of Japanese companies.
Seii joined PKF Shiodome in 2020, where she immediately became a key member of the firm's China Desk. Her focus is mainly on Chinese clients looking to expand their business, acquire visas, and incorporate into Japan. The China Desk has been steadily growing with Seii leading the marketing and sales activities.
Seii was also appointed Head of CEO Office in 2021, where her primary duties are to assist the firm CEO in day-to-day operations. This can be in areas such as developing new key services and delivering on strategic projects as required by the CEO, driving cross-functional initiatives and promoting company-wide activities, and supporting CEO communication internally and externally and so on.
Return to directory